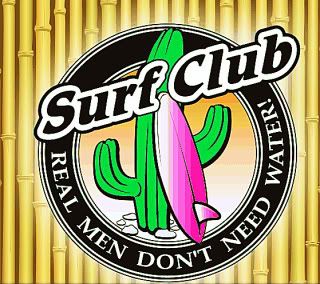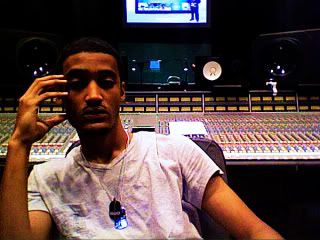 A.T.C.F-Who do you consider to be the biggest influences in your life?
Cashe-My grandmother. My Parents. Timbaland, Michael Jackson, The Neptunes, Missy Elliot, the Hot Boys, and the Surf Club.
A.T.C.F-How Long have you been doing music?
Cashe-For about 3 years now.
A.T.C.F- What are some of your latest productions?
Cashe-The latest productions from the Surf Club are PussyCat Dolls - Take Over the World , PussyCat Dolls - Love the Way You Love Me, Brandy - First and Love, 50 Cent /G-Unit - Kitty Kat and Young Steff's lead single Professional.
A.T.C.F-If Someone Asked whats Surf Club what what you tell them?
Cashe-We're 4 brothers inspired by life and the dream of making history, with all intentions of making that happen. We love making music, but above all we love making the best music and the thought of being the best to do it. I love to be the fan favorite.
A.T.C.F-Where do you see yourself in 10 years?
Cashe-First off, Alive and well..and also following in the footsteps of the greats before while at the same time creating my own lane and branding myself and the Surf Club as apart of music culture and as role models to kids / teens. Not to forget I hope to see myself along with the Surf Club taking our artist Chili Chil around the world.
A.T.C.F-Why do you do music?
Cashe-Sounds cliche'..but it's my passion. It's something I'm good at and I work everyday to be one of the greats if not the greatest. I do music to make history and make change. I do music to make people dance. I do music to evoke emotion within those who listen to it. I also do it for the money. Pays very well if you're very good.
A.T.C.F-What's your top favorite clothing brands?
Cashe-Polo Ralph Lauren above all. Marc Jacobs. Gucci. DSquared2. Louis Vuitton. Jordan Brand. NIKE. BBC / Ice Cream. Commes Des Garcons. D&G. Raf Simons. Lanvin. Prada. Dream Cloth. Supreme. ALIFE. Diamond Co. Crooks and Castles. Hermes. Neighborhood. MHI. Y-3. I'm into it all my G.
A.T.C.F-Who's the best lyrically in today's hip hop?
Cashe-Jay-Z, hands down. Andre3000. Lupe is up there. Kanye is the best songmaker in my opinion. Lil Wayne and yes I'm biased. New Orleans.
A.T.C.F- What's your favorite sneaker?
Cashe-Jordan / NIKE. Nothing above it. Anyone who dares to say anything different is a lame.
A.T.C.F- What do you look for in women?
Cashe-Pretty Face, dedicated style, a lot of sex appeal, drive and will to succeed at whatever it is she does. The intuition to make money and keep making it. Intelligence and a great speaker.
A.T.C.F- Are you single?
Cashe-Yes.
A.T.C.F-If there's any thing you could say to fans you have what would it be?
Cashe-Thank you for being a fan of me and my music and of my peers. I'd like to say stick around for 100% dedication to giving you the best music that you deserve. I promise to never be a waste of your time.
A.T.C.F-And who has the best blog site in the world lol?
Cashe-A Tribe Called Fresh and myself. TheSurfKid.BlogSpot.com Kanye
shit is on point too. Don't be mad because I keep it honest G.
A.T.C.F-LLS We Just Want To Thank Surf Club and Mr. Cashe for his time Yall keep doin yall thing.Looking forward to working with you guys on the music side of the table someday.Peace N Love.
-Tribe Called Frezh-